Seeking Therapy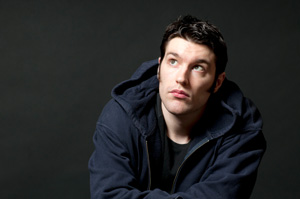 The decision to seek therapy is often a big step. Feel free to call us to discuss your presenting problem and to learn more about how the therapy process works. Some facts about therapy:
Therapy sessions are usually weekly at first, and last for 50 minutes.
Goals for therapy can be decided by you or along with your therapist.
Your therapist may suggest "homework" in order to maintain changes between sessions.
Therapy will most likely be covered by your health insurance benefits.
Call around. You can tell a lot about a therapist from a five minute phone conversation. Ask these questions to determine if the therapist is a good match for your personality and needs.
How will you go about addressing this particular issue?
What is your philosophy of treatment?
What treatment methods do you use most and will those apply to my problem?
Will you involve others in my treatment?
Do you have an example of a case you've had like mine? What worked with them?
Just do it. Research shows that people seeking therapy start to feel better BEFORE the first session, just from calling to set up the first appointment. Give us a call to start feeling better now.