Our Therapists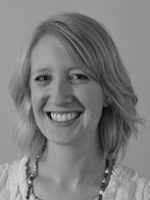 Lindsay Currie, MSW, LCSW
(tel) 708-995-7226
Children & Teens
School Issues
Depression & Anxiety
Divorce
Autism & Asperger's
Self-Injury, Anger Management & Self-Control
Lindsay is a Licensed Clinical Social Worker with years of experience working with children, teens and families. She has a strong understanding of the way that mental health issues can affect school success for children and teens. She has worked as a School Social Worker at the elementary level, and at an alternative school with students who have been removed from their school for various reasons. Lindsay has experience helping families with truancy and juvenile justice issues, as well as depression, anxiety, grief/loss, school concerns, divorce, autism and Asperger's, self-injury, anger management and self-control. Lindsay uses a variety of methods to help families work toward a common goal, with an emphasis on cognitive-behavioral therapy.
Antonio C. Ellzey, Sr., MS, LCPC
(tel) 708-995-7226
Individual, Couple & Family Therapy
Divorce Therapy
Depression
Anxiety
Relationship Issues
Self-Esteem Issues
Bereavement and Loss
Spiritual Issues
Substance Abuse
Post Traumatic Stress Disorder
Antonio is a Licensed Clinical Professional Counselor who helps clients to discover or recover the zeal of life, and provides tools and interventions to achieve success, manage intense emotions, and find balance. He has extensive experience with adolescents and families, has conducted parenting classes, helped families with anger management, ADHD, suicidal ideation, and DCFS involvement and the criminal justice system. He has worked with adults developing educational and vocational goals to get on the right track. If clients are interested, Antonio can provide Christian Counseling, utilizing spirituality as a means to guide individuals, couples and families. He works to help everyone gain a deeper understanding of self and others, and through therapeutic assignments helps clients secure the esteem needed to navigate difficulties and forge healthy relationships. Antonio's motto is ---Change Is Inevitable but Growth is a Choice--- ---Finish What You Started---
Rebecca Vacco Giudice, LCSW
(tel) 708-995-7226
Individual, Couple & Family Therapy
Teens & Children
New Parents
Anxiety & Depression
Acute & Chronic Disease in Children & Adults
Health Issues
Couple and Family Communication & Conflict
I am a licensed clinical social worker with a focus on pediatric and family counseling. Because of the strong relationship between psychological and physical well-being, I have chosen to specialize in helping children, teens, and families cope with acute and chronic disease. Although I have a special interest in coping and adjustment related to health issues, I also enjoy working with a variety of clients. I provide services for children, teens, and adults coping with various concerns and diagnoses, including depression and anxiety, family conflict, rules and discipline, and becoming new parents. My comprehensive approach incorporates parents, schools, and the medical team as much as possible.
I have also dedicated much of my work to helping couples and families communicate more effectively and work towards strengthening their relationships. The best part of my job is watching the progress clients make throughout the therapy process.
Helene A. Jacques, LCPC, NCC
(tel) 708-995-7226
Grief & Loss
Depression & Anxiety
Post-Abortion Issues
Medical & Healthcare Issues
Post-Traumatic Stress Disorder
Lesbian, Gay, Bisexual & Transgender Issues
Helene is a Licensed Clinical Professional Counselor and a National Certified Counselor who has been in practice since 2000. Helene has extensive experience working with clients dealing with depression, anxiety, grief and loss, adoption concerns, relationship problems, lesbian, gay, bisexual and transgender issues, stress management, medical and health concerns and post-abortion issues. Helene was trained in an eclectic model of therapy and relies on this knowledge base to select effective treatment approaches for each client or family.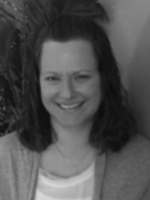 Kara Martino, MS, LCPC
Individual and family therapy
Children, adolescent, adults
Major depressive disorder
Bipolar disorder
Anxiety disorders
Stress management
Anger management
Grief and loss
ADHD
Parenting issues
Kara is a Licensed Clinical Professional Counselor with over 10 years of clinical experience. She has worked extensively with children and adolescents with emotional and behavioral issues. She has also worked with adults who are dealing with mood and anxiety disorders. She believes that building a strong therapeutic relationship is an important, foundational step in the therapeutic process, in which everything else is built upon. In addition, she believes in meeting patients where they are at, building upon strengths, and teaching new coping skills. She has training in use of Cognitive Behavioral therapy and Dialectical Behavior therapy techniques and believes in a combination of teaching skills and improving insight into problematic behavior patterns.
Janice (Jan) Nass, MA, LCSW
Anxiety & Depression
Aging
Chronic Pain
Grief & Loss
Women's Issues
Mood Disorders
Adjustment to Life Changes
Janice Nass, LCSW has worked for over 30 years in the fields of addiction, long-term care, and education since her graduation from The University of Chicago. Having worked with individuals and families of all ages, Janice has worked most recently in the past 10 years as a school social worker supporting adolescents as they face issues of anxiety and/or depression. In addition, Janice holds a nursing home administrator's license and has assisted seniors and their families cope with challenges that life often brings in one's later years. Her focus in the long-term care industry centered on helping individuals and their families more effectively cope with issues such as chronic pain and loss. Jan's current specialty in private practice is working with woman's issues, including anxiety, depression and helping women of all ages to navigate life changes and life span development issues. Although borrowing therapy techniques from a variety of styles, Janice utilizes primarily cognitive behavior therapy to guide her patients to a better understanding of how thoughts, feelings, and actions are interconnected.
Dr. Wanda Parker, EdD, LCPC, NCMAC, CADC, CPPA
(tel) 708-995-7226
Individual, Couple & Family Therapy
Teens & Children
Abuse
Adjustment Disorder
Affective Disorder
Anxiety & Depression
Behavioral Therapy
Bipolar Disorder
Grief & Loss
Geriatrics
Personality Disorders
Conflict Resolution
PTSD/Trauma
Relationship Issues
Self-Esteem
Stress Management
Women's Issues
Dr. Wanda has 20 years of experience in the behavioral health field, including 15 years of clinical leadership experience and 10 years in higher education. She has extensive experience working with all age groups from pediatric to geriatric in individual, couples and family therapy. Dr. Wanda also has a specialization in working with those that struggle with addictions, mood disorders and adjustment disorders. She sees the therapeutic relationship as a partnership and would like to assist you on your journey to wellness, empowerment and peace.
Ana Lorena Perez, MA, LCPC
(tel) 708-995-7226
Individual and family therapy
Children, adolescent, adults
Couples
Depression & Anxiety in Children & Adults
Bipolar disorder
Stress management
Anger management
ADHD
Parenting issues
Domestic Violence
Women's Issues
Ana Lorena Perez is a Licensed Clinical Professional Counselor who has been working with Individuals, Couples & Families for 20 years. She works with adolescents and their families to provide counseling for depression, suicidal thoughts or behaviors, troubled family relationships, school issues or hospitalization. She helps couples to navigate relationship issues by addressing communication problems, improve listening skills developing empathy, and discovering triggers from the past affecting current functioning. Ana is Spanish Speaking, and has been a court advocate for families with domestic violence issues and criminal court circumstances. She has been a supervisor and Clinical Director for the SASS Program, providing clinical supervision to 21 therapists who provide services to children and families.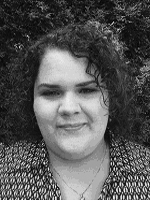 Deanna Stacy, MA, LCPC
(tel) 708-995-7226
Individual, Couple & Family Therapy
Teens & Children
Anxiety & Depression in Adults and Children
Stress Management
Impulse Control in Children & Adolescents
ADHD
Parenting Issues
Adoption Issues
Mood Disorders
Bipolar Disorder
Trauma Recovery
Deanna is a Licensed Clinical Professional Counselor. She holds an M.A. in Clinical Psychology from Roosevelt University in Chicago. Additionally, she has obtained certificates in child and family psychology and stress management also from Roosevelt University. Deanna has several years of experience working with youths in the DCFS system. While working with DCFS, she has assisted clients in the transition of adoption as well as impulse control disorders in children and adolescents. Along with this, Deanna has aided many families in reuniting following DCFS intervention. Deanna is also experienced in treating clients with mood disorders. She specializes in working with clients to develop coping mechanisms for their anxiety. Deanna has also guided couples toward proper communication and building stronger marriages and relationships.
Susan Steffey, MS, LCPC
(tel) 708-995-7226
Individual, Couple & Family Therapy
Anxiety & Depression
Abuse Survivors
Women's Issues
Trauma Recovery
Anger Management
Domestic Violence
Grief & Loss
Issues Related to Chronically Mentally Ill Family Members
Substance Abuse Issues
Veterans & Military Families

Susan Steffey, LCPC, has been a therapist for more than thirty years, and has worked with men, women, children, families and couples, addressing a wide range of presenting problems. She has experience treating depression, anxiety, grief and issues related to substances abuse, domestic violence and anger management. She also has experience treating veterans and military families. She is currently specializing in couples' therapy, helping individuals develop new ways of listening, communicating and learning about each other. Susan offers hope when couples are doubting their future, and instruction to move them forward more positively.

Susan uses a "strengths-based" approach with clients, inviting them to explore their strengths as a component to restoring health and happiness. Susan provides a safe environment to explore feelings and needs and is also trained in EMDR, which is an innovative approach to healing from trauma.

Judy Stengele, MAPC, LCPC, RN

(tel) 708-995-7226


Abuse Survivors
Abortion Issues – Rachel Ministry
Women's Issues
Domestic Violence
Self Esteem Issues
Stress and Anxiety
Bereavement and Loss
Female Adolescent Issues
Couples

Judy is a Licensed Clinical Professional Counselor.

As a Christian Therapist, my experience has taught me that treating the whole person has the most beneficial outcome for the client. As an Internal Family Systems Therapist, the client is assisted in discovering his or her innermost emotions. Addressing the Spiritual component of a person allows the client to heal in a balanced way.

As a compassionate and understanding therapist, I believe that each person has, within himself or herself, a better and more mentally and spiritually healthy person. Finding that person within can be a rewarding journey. My insights, not just as a Therapist, but as a retired registered nurse, have helped to unlock the better person within by approaching individual situations from various perspectives.

I have worked with groups to address domestic violence and anger issues for both Adults and Adolescents. I have also worked with clients in a variety of age groups for life changing events including Senior Citizens and Adolescents.

Gregory (Greg) Toombs, BS, MA, LCPC

Abuse
ADD/ADHD
Adjustment Disorder
Adults (18+)
Affective Disorder
Anxiety & Depression
Autism
Behavioral Therapy
Bipolar Disorder
Couples Therapy
Cutting
Death/Terminal Illness
Eating Disorders
Family Therapy
Geriatrics
Maturity Issues
Men's Issues
OCD
Personality Disorders
Phobias
PTSD/Traumav
Relationship Issues
Self-Esteem
Stress Management
Women's Issues

Greg Toombs, LCPC has over 20 years of counseling, industry, and private practice experience. Greg combines his clinical training and counseling experience to assist people in recognizing avoidant and inflexible behaviors by identifying and utilizing more effective alternatives: "Utilizing our values for the activation of change" G. Toombs.

Greg's clients range from adolescents, to couples and individuals. Specialties include: mood disorders, anxiety, substance abuse, school and job-related difficulties as well as career related issues, individual/personal coaching, life transitions, personal/social crisis, relational issues and those struggling with mental illness.

Greg Toombs received his clinical training at the University of Chicago and earned his MA degree in Clinical Psychology from the Illinois School of Professional Psychology. Greg completed his Bachelors in Science at The University of Illinois at Chicago during which time he completed an internship at The Elgin State Hospital Forensic Unit.

Greg's clinical approach is primarily based in Contextual Behavioral Models that include Cognitive Behavioral Therapy, ACT, DBT, and mindfulness based practices.

Donna M. Welter, MSW, LCSW

(tel) 708-995-7226


Individual, Couple & Family Therapy
Divorce Therapy
Anxiety & Phobias
TFT (Thought Field Therapy) for Anxiety & Phobias
Abuse Survivors
Women's Issues
Bipolar Disorder
Sexually Compulsive Behavior

Donna has been working with couples and families for 20 years in a number of capacities. She currently specializes in couples therapy and has been an outpatient Clinical Social Worker for 20 years. Donna believes that behavior patterns and coping skills are developed and learned over the lifecycle, and helps clients discover the underlying motivations for their current behaviors and patterns of thinking, and suggests new ways of viewing their problems to feel more empowered to address them. Donna believes in letting clients direct their treatment and choose their goals while helping them prioritize the treatment objectives.